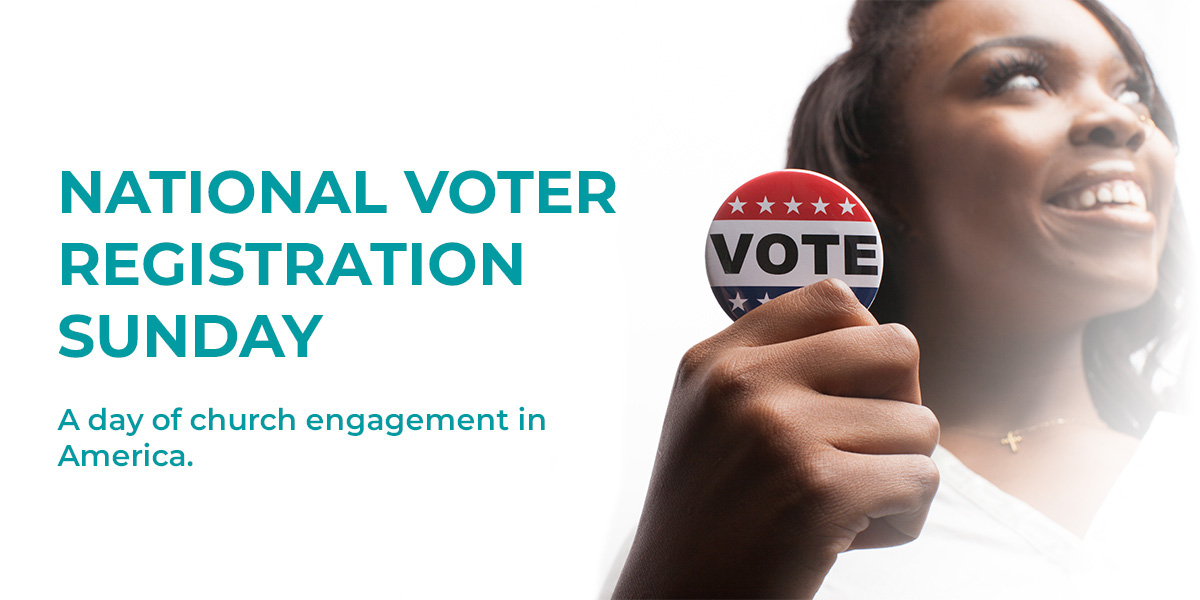 Churches from across the country, have committed to holding a Voter Registration Sunday to help Jesus-followers stand for religious freedom, the sanctity of life, marriage and family, and care and compassion for those in need.
On Sunday, October 15th , we will participate in National Voter Registration Sunday, so be sure to stop by the information table in the lobby to register to vote and get all the resources you need to vote effectively in our future elections.
Don't have time to stop by the information table? Not a problem!
Simply text the word "VOTE" to 50457 to have everything you need sent straight to your phone. This will help you register to vote, request an absentee ballot (if desired), locate your polling place, and receive reminders for every election.
Get equipped to make a difference in the coming elections by bringing biblical values to the polls!